We all have things that we use to boost our confidence, whether it's our smartest tailor-made suit or a favourite scent. But Naz Zeneldeen thinks it should go deeper than clothes and aftershave – nowadays you simply cannot ignore male grooming. Naz has become an expert during his many years in the business, and he now runs the hugely successful Naz Zeneldeen Gentlemen's Grooming Club in Fulham. Here are his top five tips to boost your appearance and keep you feeling in top form all summer long.
Tip 1
First things first: skin. It's what we wear every single day, and there's nothing harder to hide than skin problems. Time and again, studies have shown that we judge people on the way they look – whether we like to admit it or not.
Naz points out that men usually lack the commitment to a full skin care routine. But just two simple steps, using the right products, will give your confidence a gigantic boost. And there's no need for a separate sun-block even in the summer, because Dermalogica's 50 Booster is a moisturiser which also provides all-day sun protection.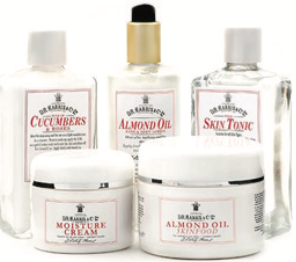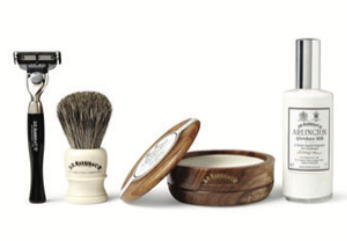 Tip 2
Shaving problems are much more common in the summer, because skin which has been dried by sun and sweat is easily irritated. Naz says that if your skin feels uncomfortable, red or tight after you shave, it may be more easily resolved than you think. 'Men often think they have sensitive skin, but most of the time they don't – it's just a case of either bad shaving technique, a lack of skin preparation, or unsuitable products'.
Before you shave, wash your face with a mild soap to cleanse and open the pores, and then apply the shaving cream. Using a brush ensures that the hairs are lifted, so the razor cuts cleanly through them without pulling. Always shave in the direction of the hair growth – rashes are usually due to shaving against the grain.
Last – but most definitely not least – use a moisturiser, preferably with SPF included.
Tip 3
Summer doesn't just mean sun, sand and sex, it also means sweat. The heat and humidity, the short tempers that go with it – and the women in skimpy outfits! – all add up to more sweat. And the stench can be a lot worse the morning after a scorching curry.
But Naz doesn't just advise avoiding spicy food, but also that you do your annual diet detox in the summer months. Not only will that reduce the smell from the perspiration, it'll also help to get that six pack beach-ready.
Something for the underarms is of course a necessity, and Naz recommends the D.R. Harris Windsor Stick. It's a gentle giant of a deodorant – powerful enough to combat the worst summer stinks, but kind even to sensitive skins.
And that feeling of stickiness, as well as the rivers of sweat running down your back, can be avoided by wearing a perspiration-wicking vest or t-shirt under that crisp cotton shirt.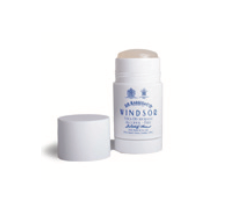 Tip4
Another problem which tends to crop up in the summer are fungal infections, which thrive in hot, sweaty and dark places. Athlete's foot and jock-itch are caused by dermatophytes, a fungus family which brings itchiness, a burning sensation, and flaky or cracked skin.
You should always thoroughly wash the affected area with antibacterial soap, especially after breaking into a sweat at the gym. Then you can use an anti-fungal powder or cream from a chemist's, which will kill the bacteria and ease the itch. Finally, put on fresh underwear and socks, and always in cotton.
Tip 5
The final piece of advice for staying sharp in the heat is to manscape!
'Excessive body hair in the hot summer months can lead to odour and skin problems such as folliculitis and spots, because sweat is trapped by the body hair, irritating the skin', says Sharon Lemon, head of the beauty department at Naz Zeneldeen.
You can trim your armpits and the below-the-belt area, or go to a specialist and get everything waxed. That will give you a more lasting effect, and you won't have to worry about stray hairs peeping out of your Speedos at the beach!
The Naz Zeneldeen Gentlemen's Grooming Club is part of Naz Zeneldeen Hair and Beauty, based at two contemporary and elegant salons in Fulham. Naz leads a team of hand-picked professionals, most of them with him for many years, and all of them experts in their fields.
We pride ourselves on precision hair-cutting, along with a full range of specialist beauty and grooming services. Naz's expertise in colouring is well established, and the Luxury Hot Towel Shave for men has quickly established itself as a classic. The team look forward to welcoming you with smile and refreshments soon, we also offer a menu of delicious breakfast, lunch and afternoon tea menus.