Naz Zeneldeen has become an expert during his many years in the business, and he now runs two hugely successful hairdressing salons in Fulham, London. Here he gives his top five hacks for keeping your hair healthy!
Regular Trims
Regardless of the season, regular trims help to maintain your hair and prevent split ends creeping in and making your hair appear dry and brittle. Many people worry that cutting your hair often will prevent it from growing, so should you still have hair cut if you want to achieve a Rapunzel-esque mane? YES! Your hair will grow, on average one centimetre every four weeks. Naz recommends a light trim of your ends every six to eight weeks. By this time, your hair will have reached a growth of 1.5 centimetres, and will be trimmed by only a third of that.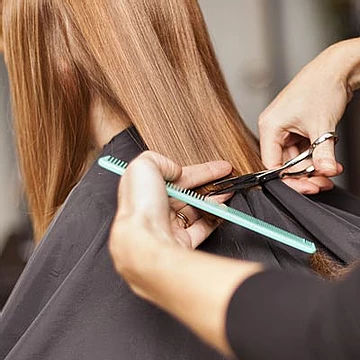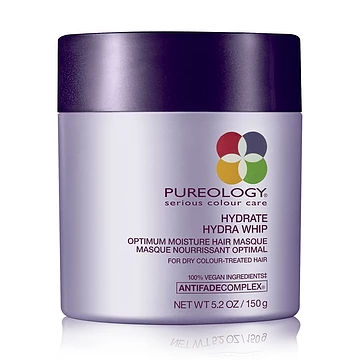 Treat your locks
During the colder months, we suggest treating your hair with a good quality moisture kick once a week to help lock in some of the moisture which has been depleted by the harsh weather conditions (like a lip balm, but for hair). One of our favourite at-home solutions is 'Pureology's Hydrate Hydra Whip Mask' (left). Used once a week this miracle product with whip your hair into shape and replenish lost moisture. If your hair has been colour damaged the Pureology line's 'Colour Fanatic Instant Deep Conditioning Mask' is a great choice. After 5 minutes in the hair, this treatment will be your forever friend and a staple product in your hair-care arsenal.
Beware the 'hat hair'
Picture the scene, you've just bought this season's favourite accessory, and it's placed upon your glossy, Rapunzel like mane, you look great…until you take it off to reveal your hair has been transformed into a frizzy mess…not quite what you had in mind. A great tip for glam hair post-winter hat wearing is to wrap your tresses up in a silk scarf, not only will it preserve your style, it will also protect the hair and prevent static and damage caused from it rubbing against the hat. Static can also be alleviated with our product of the moment and a must have for flyaway hair 'Pillow Proof Spray' by Redken applied into wet hair before styling. Your secret weapon against the dreaded hat hair…your secret is safe with us..!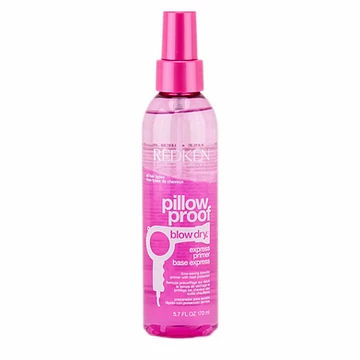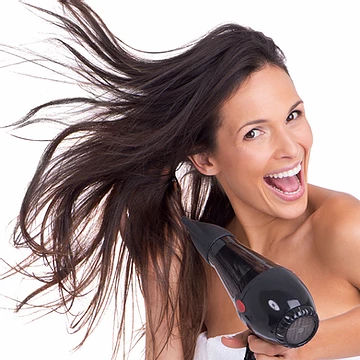 DRY YOUR HAIR BEFORE YOUR HEAD OUT
It's no secret that hair is at its most vulnerable when damp; leaving the house with wet hair leaves it more susceptible to damage from the frosty elements which can leave your hair brittle. And speaking of hats, the damage caused by friction is far worse when wearing a hat on wet hair, don't let your hair-care regime fall flatter than damp hair, by popping a hat onto it and damaging it further.
It's all about the humidity!
Our final tip for glossy, moisturised hair is to invest in a humidifier. Tight skin and dry hair can be caused not only by the air outside, but also the air condition in your home. Coming from the colder weather outside to a blast of central heating has a huge impact on the state of your hair. A humidifier can help combat dry hair and skin and in some cases may help to alleviate dandruff.